Seaways Psychology Services is your resource of expert, professional and experienced Clinical Psychologists and practitioners, providing the full range of services and interventions to support your most vital of resources - your crew and staff.
Whether at sea or on-shore, your commercial success and business continuity depends upon the well-being of your people. Seaways Psychology Services will help you ensure that your business is able to prepare for and respond effectively to the needs of all those who work with you and for you.
For commercial vessels, cruise ships, superyachts and shore-side.
For all maritime minds.
Meet Our Team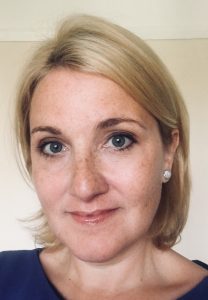 Dr Rachel Glynn-Williams, Chartered Consultant Clinical Psychologist
Rachel holds a Doctorate in Clinical Psychology from the University of Liverpool and is a Chartered Consultant Clinical Psychologist, Associate Fellow of the British Psychological Society (AFBPsS) and a practitioner psychologist, registered with the Health Care Professions Council (HCPC).
For the last 20 years, Rachel has been dedicated to improving the psychological well-being of others, providing a range of psychological assessment and treatment services within the NHS and private sector. Prior to becoming fully independent, she was the Clinical Manager for an NHS Primary Care Psychological Therapies service of around fifty staff in Merseyside, ultimately responsible for the safety and effectiveness of therapy provided.
Clinically, she has significant experience in working with people with the full range of difficulties, including anxiety and depression based-problems, adjustment to substantial changes in life, obsessive-compulsive problems, substance misuse, self-esteem, relationship problems and body image difficulties.
Rachel has particular expertise in treating trauma-related disorders, such as Post-traumatic Stress Disorder, especially in people who have sustained personal injury and psychological trauma in the workplace. Rachel is an Accredited Practitioner with EMDR Association of UK and Ireland. EMDR is a recognised, highly-effective psychological therapy for trauma, PTSD and increasingly, other anxiety-based problems. Since establishing her independent practice in 2007, Rachel has helped hundreds of people to overcome debilitating fear, to regain their confidence and to return to a fulfilling work and home-life.
Rachel is an accredited practitioner of Critical Incident Stress Management (CISM), approaches which are proved to minimise the psychological impact of critical, traumatic events involving groups of people, and to reduce the negative operational and economic consequences for the organisation concerned.
Whilst building her own career in Clinical Psychology, Rachel supported her husband, Andrew, in his own career at sea and subsequently in the maritime industries ashore. She understands, through her own experience, some of the challenges of being at home, whilst a loved one is away, often for many months at a time, sometimes in politically sensitive areas of the world, with only fleeting contact possible. Rachel spent time on-board with Andrew during some of his trips on oil-tankers and light-house tenders. She has witnessed the psychological strengths and qualities that are important in sea-farers and the communities they forge as a crew, whilst they work in safety-critical environments, for often lengthy periods of time away from home. 
Rachel has attended the excellent "At The Sharp End"  course on merchant shipping and operations, organised by maritime consultants, Brookes Bell.  Rachel supports the work of the Liverpool Seafarer's Centre, welcoming and assisting the visiting international seafaring community.
Rachel combines first-hand experience and insight into the shipping industry with a strong track record in providing the best care for each of her clients, as individuals, groups and organisations. Rachel has a strong commitment to providing  effective, sensitive and non-stigmatising interventions, steering clients towards recovery from traumatic circumstances, meaningful change and resilience to on-going and future challenges.
She is delighted to be able to collaborate with Andrew Glynn-Williams, combining their wealth of individual experience and qualification, to offer expert psychological services to the maritime industries, at sea, on-shore and to those supporting sea-farers at home.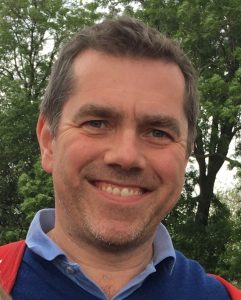 Andrew Glynn-Williams, MNI, Solicitor
Andrew spent 10 years at sea, sailing up on a variety of vessel types up to the rank of Chief Officer, before coming ashore to undertake further studies, following which he qualified as a Solicitor of England and Wales.  Andrew then spent 10 years at an International law firm, specialising in maritime law.  He now works for an International Group P&I Club in Oslo. 
Having spent over 25 years in and around the shipping industry, including first-hand experience working on ships, Andrew has a unique insight to the particular professional and personal challenges that people involved in the industry can sometimes face routinely, and in a crisis situation.
Andrew is aware of the importance of effective post-incident support and the positive effects that this can have on individuals. He appreciates that proactive handling of psychological distress ensures business continuity for ship owners and operators, with the minimum of disruption.
Andrew is pleased to be able to provide maritime directorship within Seaways Psychology Services, helping to ensure the provision of highly-responsive and uniquely relevant assistance to the maritime industries.